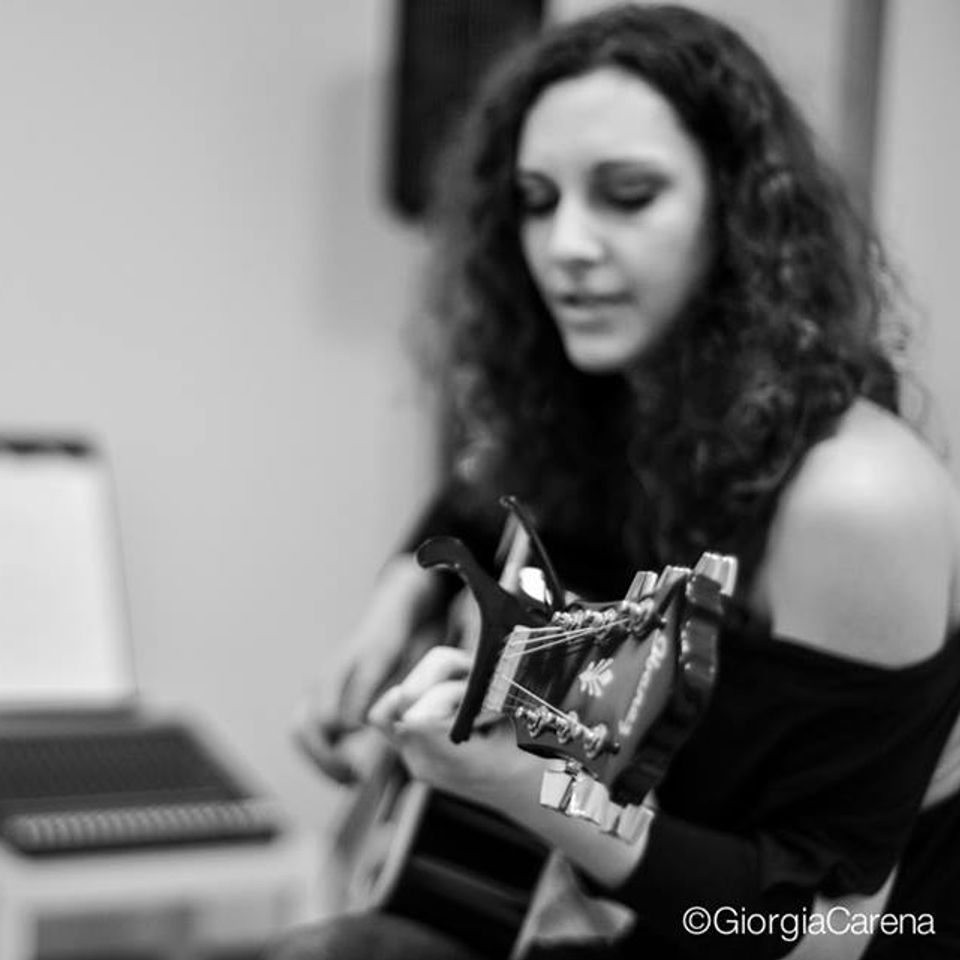 About Nicole
With a careful balance between acoustic music and rock, warmth and grit, Nicole Stella constantly challenges her artistic identity and her songwriting. From folk to rock, from pop to blues, any song she writes is an authentic portrayal of life as an independent artist, or an honest meditation on life, freedom, and other challenging topics.
With her peculiar sound, on the edge between classic songwriting and contemporary rock, Nicole has performed on several stages around the world. From the prestigious JazzMi Festival in Milan, to the main stage at the Montauk Music Festival in Long Island, Nicole has also performed around England and Holland, both as a solo singer and with fellow guitarist Claudio Benvenuto.
Her first experiment in a recording studio happened in 2015, when she released her debut EP New Day.
Two years later, she produced and published Something To Say, a collection of ten original songs on the theme of freedom.

Nicole Stella is currently working on some new music. She is also bringing her songs to her audience through live streaming concerts on Twitch.