For the second episode of The Songwriting Cafè, I invited my friend Nick Baracchi to discuss his latest projects, his experiences in the United States, and his approach to songwriting.
Here's a video taken from the live interview: 
I also edited a podcast, for those of you who prefer audio content! Check it out here: https://anchor.fm/nicolestella
---
During our live stream, Nick & I talked about a lot of interesting topics.

We mostly focused on Nick's latest project, the Godspell Twins and their latest album Badtism.
An interesting union of the words "baptism" and "bad times", the title is very peculiar and memorable. Just like the songs in the album.
Hugely influenced by the American sound, with a pure blues-rock vein, Nick Baracchi finds himself between two worlds: his Italian roots and his passion for what's overseas. (I can totally relate!)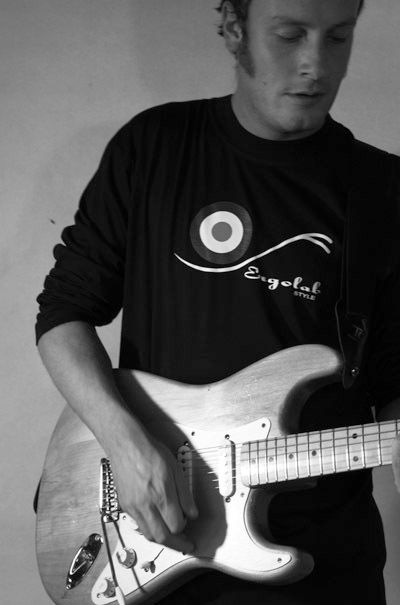 It was refreshing to speak with a fellow Italian songwriter of many challenging topics.
For example, as white Italian people, how can we play a genre like the blues without falling into cultural appropriation? 
The first answer to this question is a very straight-forward one: we have to study the culture we are approaching in-depth. That's why Nick traveled to Mississippi and got mentored by a real bluesman, Ben Payton.
---
Check out his interview with him down here:
---
Secondly, we need to show respect towards the culture we approaching. Thirdly, we must remember that passion is a key concept.

As Nick explained, we often end up playing musical genres that are not part of our own tradition because we are passionate about them or because we want to pay tribute to our heroes. That's totally okay, as long as we don't identify ourselves with something we are not.
We also talked about some technical differences between the Italian and the English language when it comes to songwriting. 
We both agreed on the fact that when writing in Italian we tend to focus on the lyrics first, as in the Italian songwriting tradition words are often "more important" than the music. With the English language, however, we both tend to seek and create sounds in a more instinctive way.
We also covered the topic of co-writing, referring to the Godspell Twins, in particular.
For this project, in fact, Nick collaborated with fellow musician Carlo Lancini in a very peculiar way.
As the band developed during the lockdown that we had in March, Nick and Carlo had to write and record songs at a distance, using tools like live chats to craft their verses.
That's how we had a chance to reflect on the great opportunities the internet provides to musicians, despite the technical limits we still have and the impossibility to play together remotely.
Triggered by a question in the chat (from our viewer Egll), we started dreaming about possible future solutions, Virtual Reality, and other wonderful tools we may have in the future.
One thing is certain, however: we both miss the "real" stage!
---
The Songwriting Cafè will open again in January. Make sure to follow my Twitch channel and join my Discord server to keep updated on my live streaming schedule and the next episodes of this format.
Don't forget to visit Nick Baracchi's website and give him a follow on Facebook!
Thanks for reading and...rock on!