Unless you live under a rock, you'll know the news: Italy won the Eurovision Song Contest. Yay! 
Well, not that I care that much, to be honest. 
If you are new to my little space here on the world wide web, let me explain a couple of random things about me. 
I am not into contemporary mainstream music. 
I am not into gossip. 
I am not into big competitions.
So, before going on with this post, let me clarify: you are not about to read an analysis of the winning song. You are not about to read thoughts and considerations about the winning band. 
I don't have an opinion on any of these. 
Like every other year, I didn't watch the show. 
Of course, I had a glimpse of the consequent drama going on, but, once again, I was not interested and I ignored it too. 
So, here I am, on a Sunday, scrolling through my feed. Sometimes there is a picture. Sometimes there is a funny video. Sometimes there is a fellow musician playing. Sometimes there is a random rant about the economy, the government, or whatever. Sometimes there is a post on how the Italian and the French people are insulting each other over a music competition, but I ignore it. 
And then there it is. Something I cannot ignore. 
In the Italian music (social) scene, there were roughly three reactions to the news. 
The first one: ignore it and move on with your life. That's the one I chose until now. 
The second reaction: be mad. Yes, a lot of fellow musicians got quite bitter and started criticizing Måneskin with mighty fervor. Their favorite judgment? "They are not real rockers!" 
By the way, I would love to know what the criteria for being considered "real rockers" are. Do I need to go through some sort of examination? Is there a test with tricky questions like "How many people sang in Black Sabbath?" Will they give me a pin if I succeed? (I hope so. I love pins.) 
Anyway, here's the third reaction: some other musicians defended the band. Moreover, they attacked whoever criticized the winners with an equally bitter remark. "You are complaining about their victory because you are jealous of their success."
Now, I don't want to start ranting about social media talks. 
We know how social networks work. 
For the sake of this post, I want to focus on something a bit more specific. And I want to do that for one simple reason: artists need to stop having toxic mindsets. Why? Because our mental health is at stake. 
Now that I revealed my goal, let me take a step back and explain what pushed me into these considerations. 
Among the fellow artists who defended the band from the critics, I noticed a worrying pattern. 
Some of them didn't stop at the remark I previously highlighted (who criticizes the winners is jealous of their success). A remark I may even agree with, to some extent. 
They took a step further and auto-proclaimed themselves (and all the other lesser-known bands, I guess) as failures. 
Most of them used the very interesting Italian verb rosicare, which means "to chew" or "to nibble", but that is figuratively used to express the concept of "dying of envy". 
"Look at you," they more or less said, "you decided to rosicare because you are jealous! We are still playing in our bedrooms and garages, while they reached the top. Let's be adults and state the truth: we are all failures."
Wow. 
After about five years of falling into this trap, I finally know better. 
I used to think I had to become a rockstar to consider myself a success and to be proud of myself. 
After all, that's the way creative careers are usually presented: you either make a big splash or you fail. 
Luckily for me, I live in a time when this is no longer a reality. 
I admit it might have been true in the past. After all, it was very expensive to produce music in the 1970s, for example. As an independent artist, you had no access to distributing channels back then. You needed some sort of support even to try and make a career out of music. 
As a result, only a small percentage of musicians, the most popular ones, became successful. 
But in 2021 being successful doesn't equal being worldwide famous. You don't have to play big arenas or go to the Eurovision Song Contest to consider yourself an artist. 
If we don't fight this toxic mindset, the "all or nothing", "black or white", "big failure or big success" approach, we'll end up hurting our own mental health. 
Moreover, we will end up achieving the opposite of what we dreamed of. 
The truth is: artists should live according to their own goals. 
What do you want to achieve? 
If the answer is I want to become rich and famous, well, you need a strategy for that. If you feel frustrated because you are not there yet, chances are you used the wrong strategy. Or maybe you realized that "rich and famous" is not really for you, after all. 
If the answer is I want to be an artist and make a living out of my music, then I have some good news for you: you are not a failure for not entering the Eurovision Song Contest by the age of 25 (or 35 or 45 or ever). 
The problem is that a lot of independent musicians never take the time to set their goals. They follow what seems to be the proven way to become successful without ever questioning it. 
They don't realize that even the concept of success is subjective. 
They seem to believe that if they don't earn it all, they are set for failure. I know, because I've been there too. 
I now choose to let go of the "all or nothing" attitude. It's a choice I make every day. Sometimes it is hard. Sometimes it is painful. Yet, I can finally embrace the fact that there is a whole world of nuances between failure and success. 
I am somewhere in the middle, like you probably are (spoiler alert: that's where the vast majority of people are). 
With hard and smart work, we can try to tend towards one of the two opposites (success, hopefully). We can control some of the variables that influence the outcome, but not all of them. 
Are we responsible for our own destiny? Of course! Does this mean we have everything under control? No (if you don't believe this, think about how 2020 went). 
Then, is it fair to consider ourselves (and other artists "at the same level") failures? Isn't this thought the product of a very toxic mindset? 
If you are a young artist, a bit scared about pursuing your passion, I hope this post will inspire you to ask yourself the right questions. 
What do you want to achieve? What does success mean to you? What are your values? What kind of life do these values suggest? 
Once you define your goals, you can start thinking about creative ways to get there. You don't have to walk somebody else's path (where's the creativity in there?!). You have to be true to yourself, choosing whatever feels right for you. 
Nothing else matters!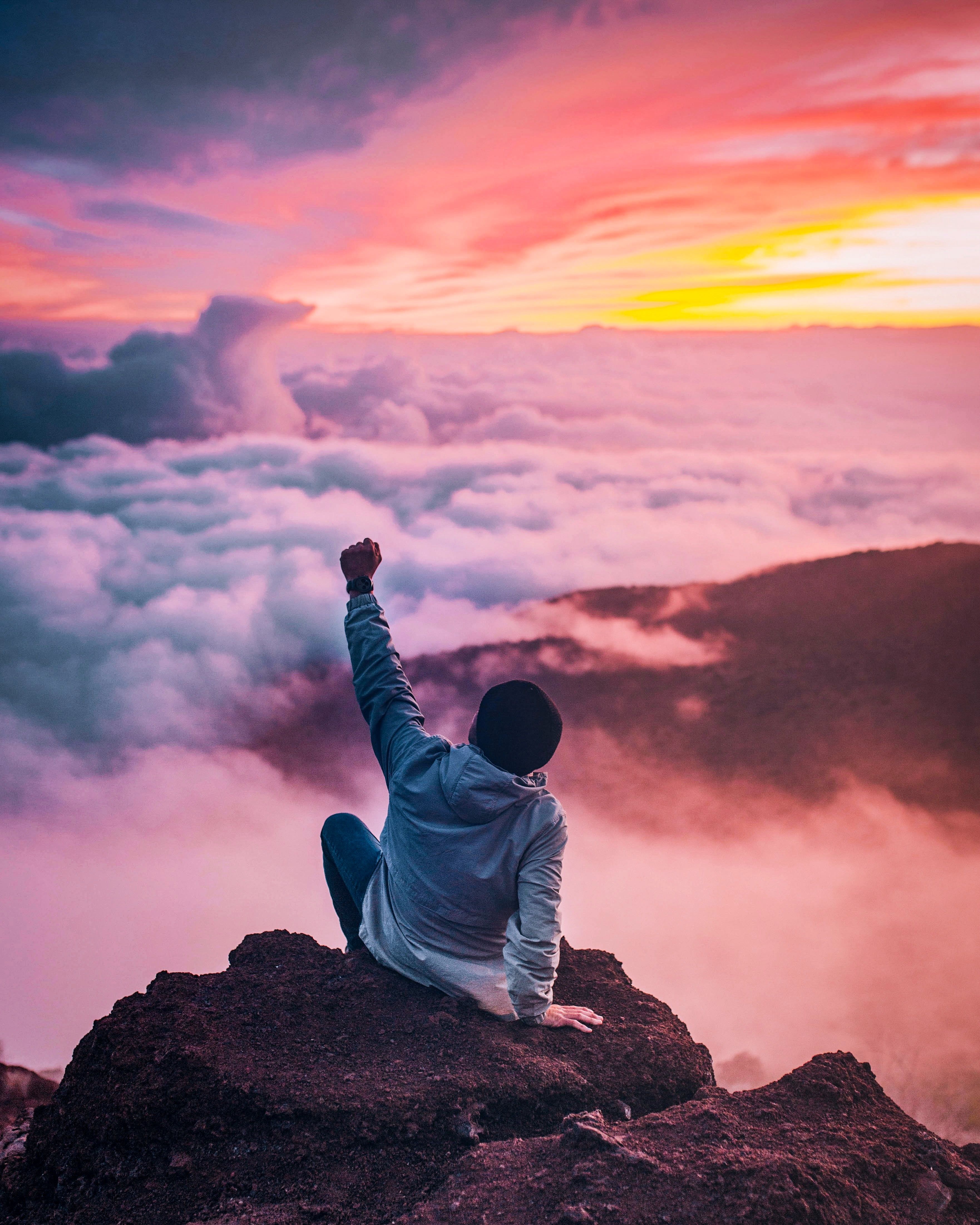 Photo by Ian Stauffer on Unsplash