I recently came up with a new format for my Twitch channel.  
It is a bi-monthly live podcast about the songwriting process, the various musical influences that inspire a musician, and other interesting "behind-the-scene" stories connected to songs. I called it The Songwriting Cafè. 
Since its official opening, The Songwriting Cafè is a virtual music venue where I hang out with some friends over a cup of coffee while discussing their musical journey. 
I'm quite proud to announce that the first experiment in this series worked rather fine yesterday! 
My first guest was Jacob Levesque, a fellow singer-songwriter from Long Island. 
We met up to discuss a lot of points: the Long Island punk scene, New York City, Joni Mitchell, Ireland, Jacob's songwriting process, and more. 
In case you missed it, here's a sum-up of the live session: 
If you prefer audio content, you can also have a listen to the podcast here. 
---
For those who like reading, instead, here's a brief written summary of where our discussions led to. 
First things first, who's Jacob? 
Jacob Levesque was born and raised on the south shore of Long Island in a very musical household. 
From a young age, he grew a passion for songwriters like Jim Croce, Harry Chapin, and Joni Mitchell. 
For his ninth birthday, he received a Hohner acoustic, which he would later start playing with great passion. 
Around the same time, his father took him to a Richard Thompson concert, an event that changed Jacob's life forever. 
The connection Richard Thompson had with his live audience, in fact, pushed the young Jacob towards the desire of performing himself. 
In high school, he joined several bands. At this time, he started planning the recording of some original material, a circumstance that led him to learn more about sound engineering, which eventually became his job. 
His first gig as a "someone who likes making loud things louder" happened in a local record store, where he was paid in records (rather cool, huh?). 
Many of the records he collected at that time were later signed by the artists he worked with as a sound engineer around Long Island theaters. 
Alongside his sound engineering endeavor, he kept performing live in various local bands, such as Speedo Harmonica Jones's All Star Band or the Stretch Gibson Trio, before going out as a solo artist.   
An illuminating trip to Ireland led him to deeply study the common roots of Irish and American folk musical traditions, finding some more inspiration for his own songs. 
He now has his first solo album ready to be published around January 2021. 
Home-recorded during the New York quarantine, his record is a great blend of different influences and genres, such as blues, bluegrass, country, and jazz. 
Needless to say...I loved it!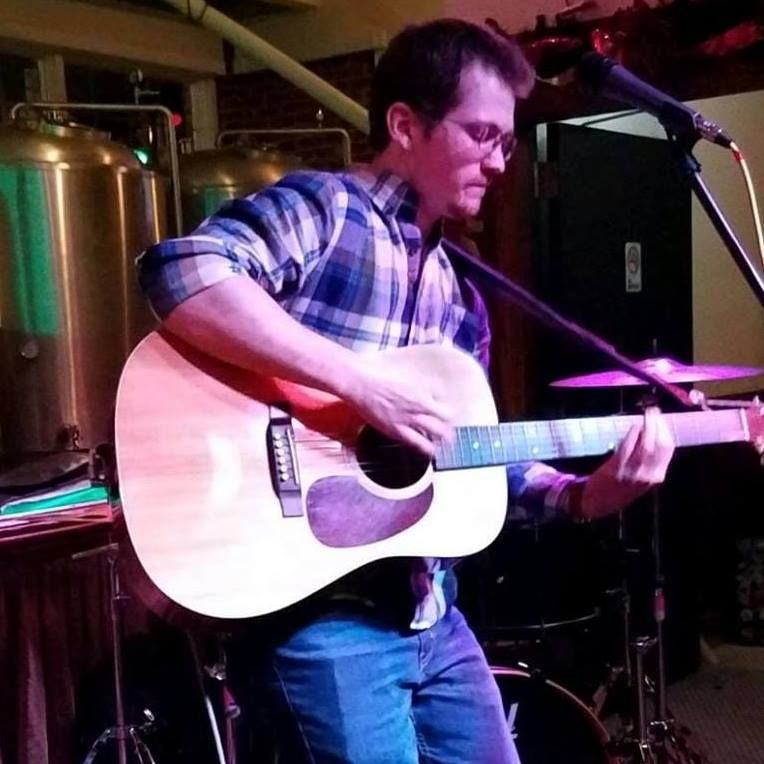 Jacob Levesque 
The Long Island Scene & A Trip to Ireland 
In the first part of the podcast, Jacob and I discussed his upbringing in a Long Island town, quite suburban but also very close to the exciting New York City.  
Jacob explained to me how the Long Island scene is traditionally more focused on punk and metal music. Therefore, his songwriting wasn't very much influenced by his hometown. He found way more inspiration during his travels to New York City (where he would often go to watch shows) and Europe. 
Towards the end of our chat, Jacob told me about his journey to Ireland, in 2019, during which he had a chance to discover a lot of new things about the traditional Irish repertoire. During this trip, he also finished his song Salvation, which he played for us at the end of the set. 
Being a huge fan of Irish music myself, I asked him to describe how a trad session is led. It was very interesting to hear about the Cork pub scene, where musicians often hang out to play the traditional tunes they grew up with in a very friendly and non-competitive environment. 
Just as I imagined, there aren't even stages in real trad sessions! 
From Led Zeppelin to Gypsy Swing 
It is quite obvious to discuss a musician's influences when you get a chance to talk to him or her. 
It was particularly interesting to do that with Jacob, as his musical influences are quite variegated. 
Having studied guitar with jazz-oriented teachers, such as Bobby Watts, Jacob firstly discovered a love for blues, jazz, and other sub-genres (such as gypsy swing). He then got "bit by the bluegrass bug" and started listening to a lot of country music too. 
Rock music was another great component of his musical education, having Jimmy Page as the main source of inspiration for his guitar playing. 
Jacob made me realize how Jimmy Page's solos are actually influenced by country music, although Led Zeppelin has always been considered an electrified blues band. 
We then went on discussing how blues and country could both be considered sub-genres of the great family of folk music. 
At the same time, these two genres went on influencing much of the contemporary popular music we can hear today. 
Joni Mitchell  
Jacob and I are both huge Joni Mitchell fans.  
We were both inspired by her songs and her guitar-playing (in my case, by her voice too).   
We discussed some of our favorite songs and albums by her, such as Blue, Miles of Aisles, Court and Spark. 
The discussion then led to the quirky guitar tunings Joni has used throughout her whole career, a characteristic that proves her unique ability at blending folk and jazz music. 
The Joys and Pains of Songwriting 
One of the most interesting points Jacob and I discussed throughout the podcast is the songwriting process. 
I asked Jacob the infamous question (I get asked a lot, too): "What does come first? Music or lyrics?" 
We found out we have a very similar songwriting process. We both think there is no fixed formula and no real answer to that question. The routine can change at any time, depending on the song, the story behind it, the inspiration we feel at that very moment. 
That said, it is very common for both of us to start with a chord progression, taking the liberty to mess around on our guitars or pianos until we find an interesting sound. After that, we try to come up with the lyrics. 
We both agree that if the lyrics don't come easily, it is just better to let the song go, to avoid making it sound forced or unauthentic. 
We also discussed how artists are usually their own worst critics and how it can be daunting to look back at an old creation with a changed mindset or attitude. 
---
It was fun and refreshing to talk about the music I love and the process of songwriting with a fellow young musician like me. 
If you want to keep updated on Jacob Levesque's project, make sure to follow his Facebook page. 
---
I'm already planning my next Songwriting Cafè session, so make sure you won't miss it by following my Twitch channel too! 
Thanks for reading, watching, or listening! 
Rock on! 
Nicole