Are you looking for a tool to build a relationship with your fans and reach your career goals? Emails could be the answer! In this little guide, I will show you five simple steps to start building your mailing list today.
Step #1: What is the purpose of your mailing list? What content are you going to share?
It is so easy to overlook this step. In fact, I made this mistake too in the past. I started building my list just because I thought "I had to", without a clear purpose or plan. 
The result? Little to no subscribers, of course. And even the ones who did subscribe forgot about me the minute after, as I had no content plan to deliver to them. 
If you are willing to make the effort of building a mailing list, you might as well walk that extra mile to make it work! But what does success look like to you? What is the purpose of your mailing list? 
Try to answer this question through two different lenses. 
The first one is your prospect's point of view. Why should anyone subscribe to your list? What are you going to offer to them? 
As an artist, you will probably offer some entertainment or some educational content. You might tell a story that your potential subscribers want to hear and connect to. The answer will change according to what you do, the genre of music you play, the meaning of your songs, and so on. 
Once you figure this out, you can assume your own point of view. How will a mailing list help you in your music career? Why do you want to create a bond with these people? 
Since an email is way more personal than a social media post, working on your list will allow you to build relationships. You will have a bond with these people interested in your music. That's a great asset (and a heart-warming feeling), but what are you going to do with that? 
Do you have a new album to promote? An upcoming tour? Or do you simply want to get a bit more personal and tell your story in more detail, to make sure this core of fans knows what your music is all about? 
Being clear on your goal will also help you plan out the content you will share with your mailing list. 
First of all: how often do you want to send out broadcasts? How much time can you commit to this task? 
What type of content will you share? News, updates, cover videos, behind-the-scene content? These are just some of the examples you could consider. 
Do some brainstorming and come up with a creative and detailed plan that can work for you.
Step #2: Create a lead magnet
A lead magnet is a free digital product you give away in exchange for an email address. Marketers and online entrepreneurs know very well how powerful a lead magnet can be. Unfortunately, independent musicians often overlook its importance. 
Until three years ago, I had no idea what a lead magnet was. I assumed people would join my mailing list to keep updated with my life and career, to know about my upcoming releases and tour, and just hang out with me sometimes. 
I'm pretty confident in saying that this is still the reason they sign up for, but a lead magnet has surely helped build my list. 
My lead magnet is what I call "Secret EP", a collection of four unreleased songs that I have recorded specifically for my mailing list subscribers. 
Once a year, usually around my birthday, I create a new Secret EP. In other words, I update my lead magnet and I share it with existing subscribers too. It is a great way to communicate my gratitude for being part of my community and strengthen my bond with them. 
It is also a very nice "welcome gift" for new subscribers. 
A lead magnet serves another purpose too: it shows those people that you mean business. They didn't sign up to a sleepy list they will forget about within the next 30 seconds. They wanted some new music to listen to and they got it, straight away. 
It is a good start. If the music is good, of course...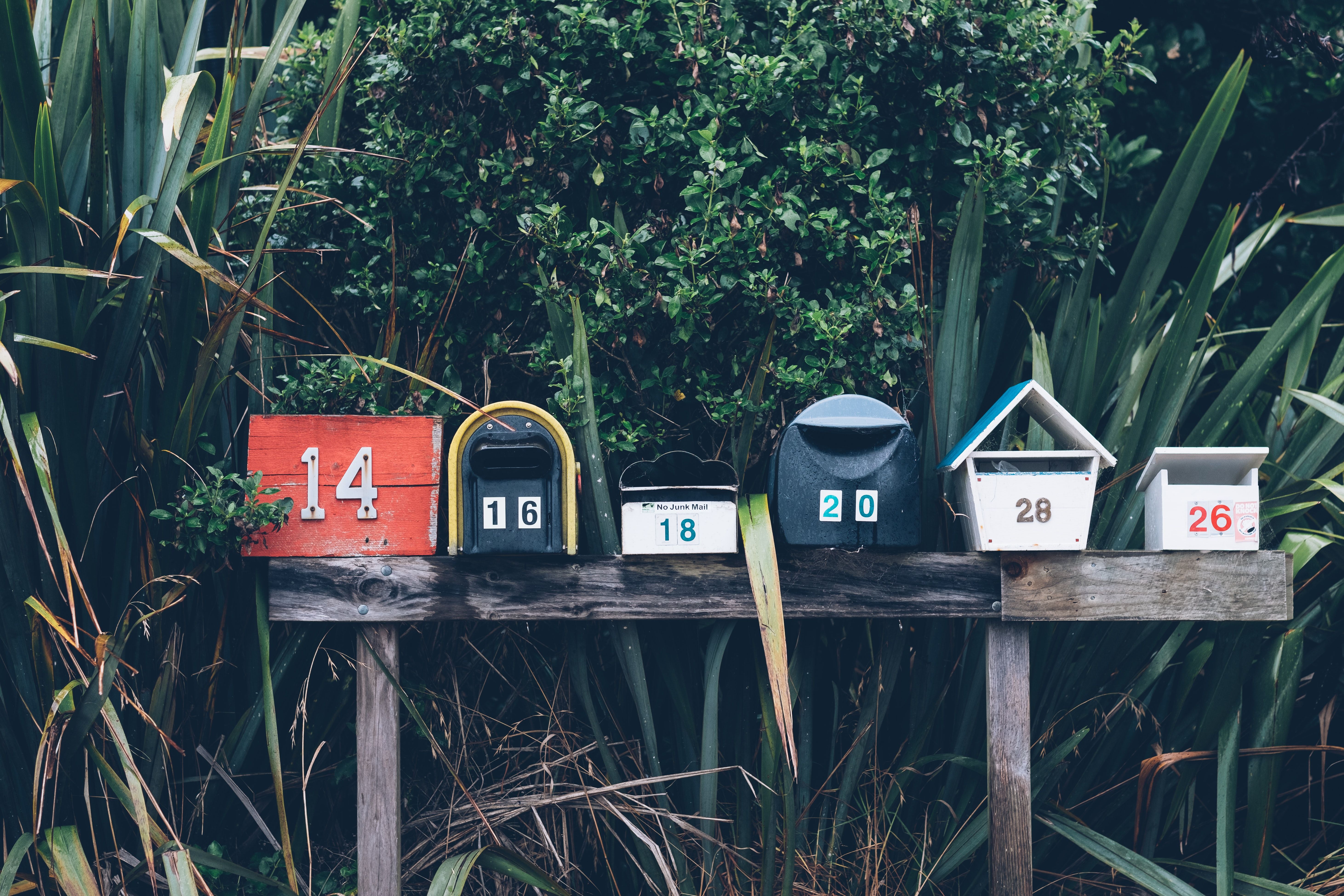 Photo by Mathyas Kurmann on Unsplash
Step #3: Choose an email marketing platform
Now that you have a goal for your mailing list and you created an interesting lead magnet for your potential subscribers, it is time to think about the technology. 
To handle your mailing list and broadcasts you will need a reliable email marketing platform. 
In a nutshell, these platforms allow you to build landing pages and opt-in forms. They gather the email addresses of the people who joined the list and they sometimes allow you to sort them out through groups and tags. Last but not least, they allow you to create the emails you are going to send out. 
Some website providers, such as Wix and Bandzoogle, have this feature as part of one of their offers. 
It could be a good idea, however, to have a look at external platforms as well, such as MailChimp and ConvertKit. 
I personally use ConvertKit because it has a lot of functionalities for quite a small price. It even has a Free plan that allows you to deal with your list without much effort. 
You can check out ConvertKit here. A little disclaimer: this is my personal referral link. If you decide to create an account with ConvertKit through this link, you will help me unlock more subscribers. It is still completely free for you, but it can help me a lot! So, thanks for that! 
Now, if you are an absolute beginner, it could be a bit tricky to learn how to use any of these email marketing tools. Let me know in the comments if you'd like me to create a full guide on how to build and handle your mailing list with ConvertKit.
Step #4: Create a landing page 
To gather those email addresses you will need a landing page. This will be a specific corner of the web where you will share three things. 
To begin with, you will feature some information about your lead magnet. What is it? Why should people want it? Try to be informative, but also very concise. 
Then you'll have an opt-in form. This is where people sign up. 
Your opt-in form should be clear, prominent, and not too complicated. 
Make sure there is no doubt that's where people need to indicate their email address to join the list. Make it eye-catchy: it needs to be visible and stand out on the page. As for the fields to include, ask only for an email address and a first name. If you ask for too much information, people will leave without subscribing. 
Last but not least, write in more detail what people should expect when they sign up. What kind of emails will they receive? How often will they receive them? And how can they unsubscribe if they get tired of your emails? 
This last point is very important, as you are legally required to feature an "unsubscribe" button in every broadcast you send out. More about this in the bonus step.
Step #5: Share your landing page 
This is the most obvious, but pretty difficult step. Once your landing page is ready, share it as much as you can. 
Add it as a call to action in your social media posts. Share it on your YouTube videos. Mention its link during your live streams or in-real-life performances. 
If you cannot get much traffic organically, you could also experiment with some paid advertisements. 
However, before throwing money away, make sure to research how ads work and decide whether that's something you could invest in.
Bonus step: Respect the rules 
There are quite a lot of complex laws when it comes to mailing lists. The reason is that governments want to make sure that our privacy is respected. 
Before building your list, take your time to research how these regulations work in your Country and in the Countries you are willing to target. If in doubt, ask a lawyer!
---
Was this little guide useful? Are you now ready to start building your mailing list? Let me know in the comments!