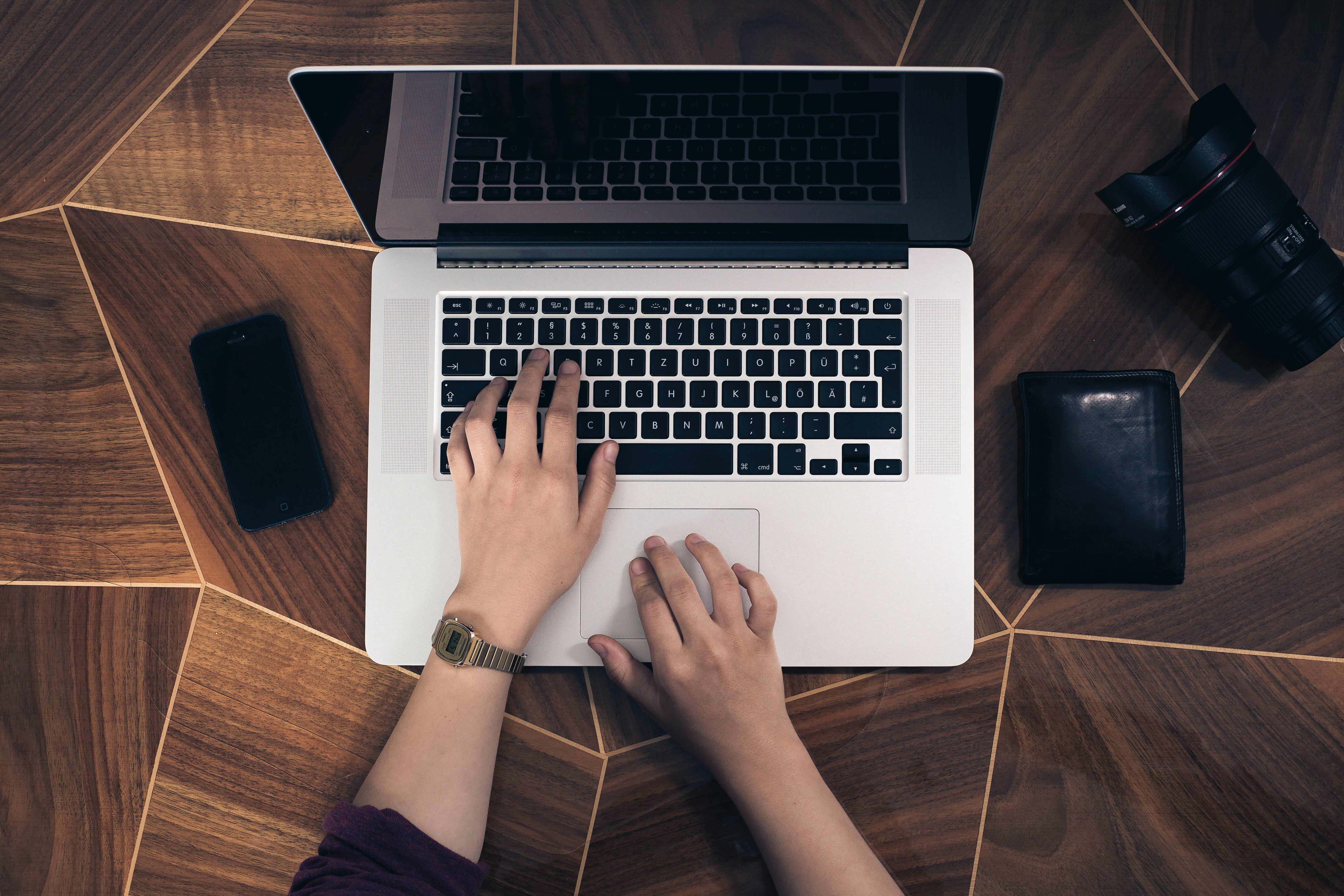 Bandzoogle is a one-stop website solution for independent bands and artists.
Like other platforms out there, such as Wix or SquareSpace, Bandzoogle allows you to build a website from scratch. No need to know how to code or how servers work. You can simply grab a theme, fill it up with your own details, and you're done!
Unlike the other website builders out there, Bandzoogle offers all the online features an independent artist needs, without having to rely on external platforms or services.
Some examples include a newsletter tool, the possibility to stream or sell your digital tracks or merchandise directly from your website, a crowdfunding campaign builder, and the ability to sell subscriptions.
Moreover, Bandzoogle can report to Soundscan any music sale happening within your website, making you eligible for charting and other cool music industry recognitions.
Before moving on and showing you how the Bandzoogle platform works, here's a little checklist of what you will need to have at hand before you start designing your website.
To have before the designing process
Let's start from the very basics: you will need a domain name. This should be your band or artist's name. If this is not possible, maybe because a domain with your name is already taken, try adding a word or two, such as "music" (for example nicolestellamusic instead of just nicolestella).
Along the way, you will learn the importance of S.E.O. (Search Engine Optimization). Having a relevant domain name is probably the first and most important S.E.O. rule you can start applying even before your website exists. So choose carefully!
Secondly, you will need a bunch of images that best represent you as an artist or band.
It is essential you have some high-quality, professional photos taken in different contexts, according to the genre you play and the message you want to deliver with your music.
You will also need some copies. This includes a short biography that works as a quick introduction to you and your music, a longer biography for your About page, descriptions and one-sheets pertaining to your releases and the music or products you will have on sale, and any other descriptive text to accompany your website content.
Obviously, you will need some music too!
Bandzoogle supports WAV, MP3, and FLAC files. You can choose between several options to distribute your music. You can either give it away for free or in exchange for an email address. However, you can also sell tracks, CDs, merchandise, bundles, and more.
Last but not least, it is strongly recommended to have at least a couple of good quality videos you can display on your website.
In a nutshell, you will need:
a domain name
some professional photos
a short biography, a full biography, a description, or one-sheet about each release
some music
some videos.
How to plan your website
Before diving into the Bandzoogle platform, try to visualize what kind of website you would like to have for your band or music project.
Here are some questions to guide you in this process:
do you prefer a one-page or a multi-page website?
what visual elements connected to your brand are you going to display?
what layout would fit your vision best?
how will you organize your content?
One-page websites are very popular right now, but they don't necessarily fit your needs. It depends on the type of content you want to feature on your website and on the organization of the navigation.
If you want to focus only on your music project, it could be a good idea to have a one-page website. However, if you also offer music lessons or other products or services, then a multi-page website, with clearly organized content, is probably better for you.
Take your time to think about the navigation, as this is a crucial point for a great user experience.
If you decide to go for a multi-page website, remember to keep your navigation easy. Don't add too many pages or sub-pages.
If you opt for a one-page website, think carefully about the order of your content. What should be displayed first? A video? A picture? An invitation to sign up to your mailing list?
This consideration is very important for any home page, even for multi-page websites.
If you are a bit confused right now, don't worry! Bandzoogle guides you through some of these considerations by offering ready-made themes. However, having a clear idea of what you want to achieve beforehand makes the choice of the right theme much easier.
 
How to build your website with Bandzoogle
Now we can finally head to the Bandzoogle platform and start building our website!
After your initial sign-up, you will be guided through three super-easy steps to start designing a great band site.
First of all, you can pick a theme. As Bandzoogle lets you know at the very beginning of the process, none of the choices you will make now are definitive. However, I suggest you pick a theme you are strongly inclined to keep for as long as possible.
Opting for a different theme later could mess up some of the elements and the features you are going to add to your design, so it is not a great idea to keep changing them often!
After picking your theme, you can instantly personalize it, by choosing a color palette or a style. At this point, you can also choose whether you will design a one-page website or a multiple-page website.
After you make these choices, you will be prompted to pick a header image. This could look different, according to the theme of your choice. This picture, however, should always be the best representation of yourself, your brand, or your music.
You can also make sure the picture doesn't look weird on smaller screens by using the focal point tool. You can also adjust the zoom to your liking.
Next, you will have to pick a title and/or a logo.
The title usually corresponds to your band or artist name. With some themes, you can also choose an animation, as well as the font family and the font color for your title.
At this point, you have some of the most important assets in place, but the best is yet to come!
It is time to add your content, such as your music, your biography, your videos, and more.
You can choose again whether you want to opt for a one-page or a multiple-page website. Then you can pick some of the features you'd like to add, such as some music, a newsletter opt-in form, an event calendar, and so on.
After you make this choice, you can add your content by simply clicking on the plus icon on every feature. You can add social media and streaming platform links, some descriptive text, press quotes, and more.
An interesting feature is a Single feature. With this, you can upload a track and choose whether to sell it or give it away for free. You can also send it as a lead magnet for a mailing list subscription.
If you decide to sell it, you can choose your price, or ask your fans to pick the price they want.
The Events feature is equally interesting, as it offers the possibility to sell show tickets directly from your website.
Last but not least, you can add a contact form to receive messages from your fans and clients.
Choosing your own feature
If you want to experiment with a different organization of the content, you can add as many features as you'd like to your page. You can even start with a blank page if that's easier for you.
There are plenty of features to choose from, such as images, generic buttons, tip jars, albums, donation buttons, and even the HTML code, which allows you to embed any snippet of code to your website.
This way, you can go beyond the chosen theme and really personalize your pages and design a unique user experience.
---
This is only a beginner's guide to Bandzoogle. There are plenty more things you can do with a website built on that platform!
If you need further help with your website, let me know in the comments and I'll do my best to give you some advice.
Meanwhile, thank you for reading!
Rock on!
Please note: some links in this article are affiliated links.