Social media are important, but there is a more crucial tool independent musicians often overlook: email marketing. 
Emails allow you to build an audience, strengthen a bond with it, and monetize your content in efficient and effective ways. 
I have already talked about the steps you need to take to build your mailing list. Today, I'd like to be a bit more specific and tell you how you can use that list to widen your audience, build a good relationship with it, and ultimately monetize your music.
Here are five strategies to keep a healthy and engaged mailing list.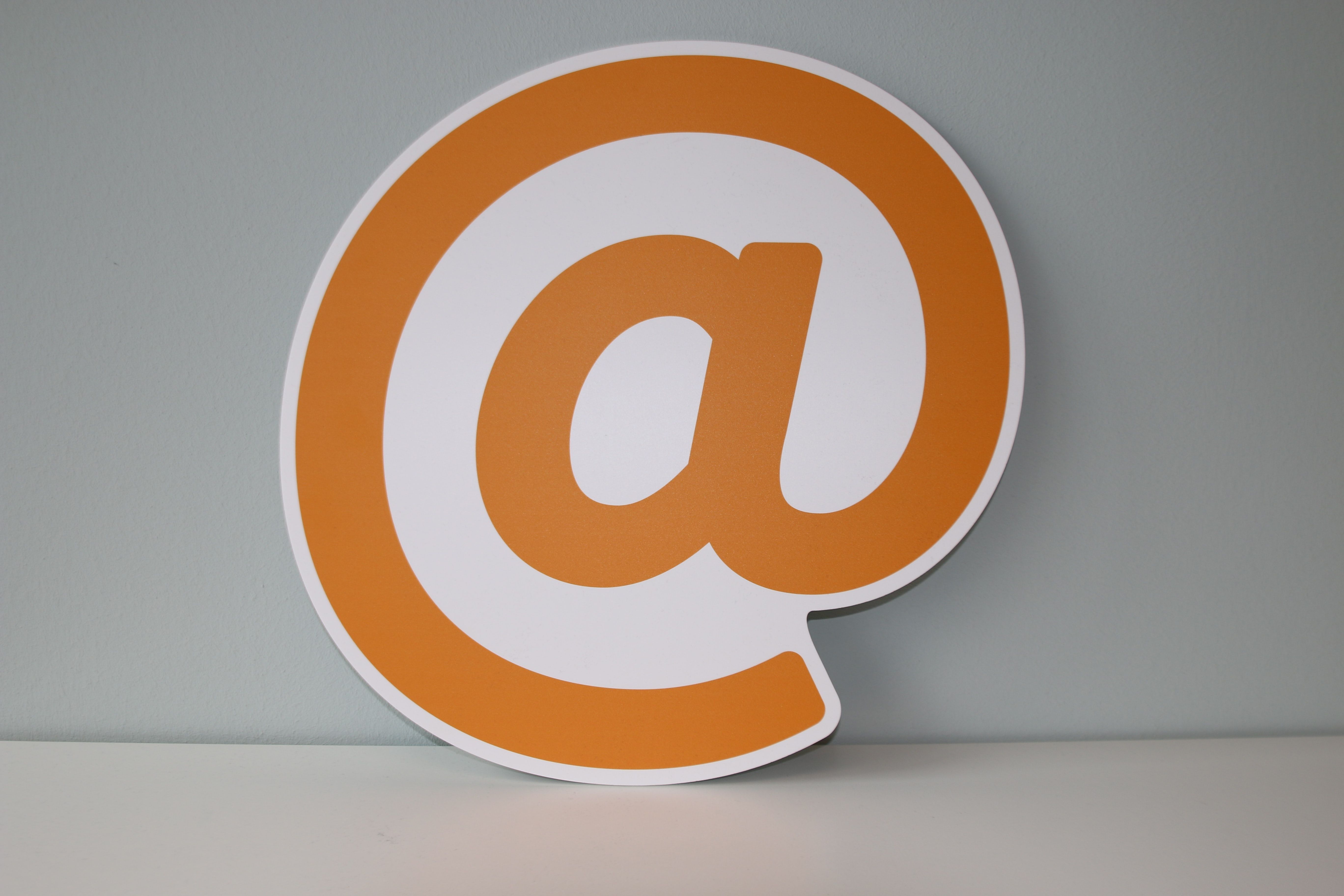 Photo by Onlineprinters on Unsplash
Strategy #1: Send some exclusive content to your mailing list subscribers 
As a rule of thumb, if you want to get serious about email marketing, it can be wise to prioritize your mailing list over your social media or other communication channels. 
In other words, if you have a new song or any new kind of content out, it could be wise to send it to your core fans (a.k.a. your mailing list subscribers) before releasing it to the general public.
This should be particularly true when your list starts getting bigger. You can do differently, instead, if you still have a few contacts and you want to reach as many people as possible online, inviting them to join the list.
In both scenarios, however, it is a great idea to reward the people in your community with some exclusive material. 
What can you offer to your mailing list? Think about demo songs, previews, or even tickets to exclusive online events.
You can offer this material as a lead magnet, the first time people subscribe to your mailing list, or even later, anytime you want to celebrate a particular moment or promote something you are about to release.
For example, I offer a collection of four unreleased songs to any new mailing list subscriber. Each year, to celebrate my birthday, I record four new songs that become the new lead magnet for the following year, but also a gift for my current subscribers. 
This way, you will create a stronger bond with your core fans, and you may also receive some precious feedback on your new music. 
Strategy #2: Make your mailing list subscribers part of the process
Another way to strengthen the bond with your fans and make your community stronger is to make them part of the process. For example, let them choose your next cover video or album artwork. Ask them which of your original songs they would love to see as part of a new release. Invite them to some exclusive online event. And so on.
You could even run live songwriting and/or recording sessions online, applying the feedback from your audience in real-time.
Once again, prioritize your mailing list subscribers in this. If you organize a special event or start a poll on something important, make your subscribers the first people to know and participate. 
The sky is the limit when it comes to making your community a part of your creative process: don't be afraid to experiment!
Strategy #3: Set up automation rules to segment your audience, strengthen the bond, and offer paid products or services
The best part about email marketing is that it is easier than ever to automate the whole process while you can dedicate more time to making more music.
From the first time a person subscribes to your list to the delivery of broadcasts, you can set everything up in advance and automate what your community is going to receive.
This comes in handy when you have a release to promote and you want to make sure your audience knows about it on time, maybe to start a pre-save campaign. 
Automating the process is also helpful for three other important aspects: the segmentation of your audience, the creation and strengthening of your bond with them, and the monetization of your content.
First of all, let's quickly see what segmenting your audience means. 
Each individual subscribing to your mailing list will have different interests, tastes, and other characteristics. Of course, if they subscribed, they are interested in your music, but some of them will enjoy some specific kind of content or they will have some specific needs.
For example, you can segment your audience according to their geographic position or language, especially if, like in my case, you are bilingual and your audience speaks at least two different languages.
By setting up some specific automation rules, you can tag them according to these interests or characteristics and make sure you always deliver the best content for them.
Now, let's talk about the bond you can develop with your audience through automated content.
I'll be a bit more practical and tell you how I am using automation rules for this purpose.
The most important part of this process lies in my welcome series.
Any new mailing list subscriber gets through it, having a chance to find out more about me, become more familiar with my music, and maybe let me know what they think of it. 
I created this series beforehand, making sure I highlighted some important facts about my music and myself. In some of these emails, I also added some free content, like song downloads.
If new subscribers find my music is right for them and if they dig my story, chances are they will be interested in more content from me. If they don't, they can unsubscribe.
Last but not least, automated email series can also help you monetize your music.
Through email series that offer freebies, such as previews and demos, you can effectively promote any new release to a warm audience, which is already expecting to receive news and content from you. 
It is way easier to sell your music to your fans rather than to a cold audience. By doing that through an automated series, you don't just focus on the release date. You can keep that automated series up and running for years to come and keep selling that same release to any new individual who subscribes to your mailing list.
Isn't it quite an advantage in a time when everything seems to be gone and forgotten way too quickly?
Strategy #4: Offer music lessons and courses via email
Emails are also a great medium to deliver lessons. 
More and more teachers and educators are choosing to break down their courses into short, easy-to-digest emails. This way, your students will receive the lesson of the day directly into their inbox, maximizing their chances of success in their studies. 
If you are a music teacher or if you are considering monetizing some of your skills, email courses can be a great solution. 
Some email marketing providers, like ConvertKit, also support sales. This means you can charge your audience for an automated email series that teaches something new to them. You can also prepare the email course in advance and sell it later on autopilot.
Strategy #5: Sell some exclusive content as a newsletter membership service
In the same way, you can also charge for a newsletter membership service.
A little warning, though: this may work only if your audience is quite big and/or if it is a specific niche.
The point is: finding a bunch of people who are willing to pay to receive a daily, weekly, or monthly newsletter from you is not as easy as it sounds. 
However, by segmenting your audience properly from the early stage of your email marketing endeavor, you could already identify some potential buyers and prepare a specific service for them. 
While this solution may work for musicians, it probably works better for music teachers. In fact, instead of a stand-alone course, as highlighted in the previous section, you could share tips and tutorials on a regular basis and charge your audience for that. 
Musicians with either a big audience or followed by a very specific niche can also use this tool, maybe offering a new song every month for the subscriber to receive straight into their inbox.
---
These are just five ideas to build an audience, strengthen your relationship with it, and then monetize your content through emails. There are way more strategies and ideas I could cover. If you are interested, let me know in the comments so I know I can write other articles like this in the future!
Meanwhile, I hope these five strategies gave you some inspiration on how to use email marketing effectively as an independent musician.
Rock on!